Agricultural Equipment Metal Parts Require Industrial Strength & Quality
Watson Engineering, Inc. has supplied high-quality agricultural equipment metal parts for 35+ years. Including, metal fabrications from simple bracket assemblies to complex support structures and frames. Parts are manufactured to meet the stringent demands of the rigorous needs of the farming market. Fabricated metal parts can be powder coat painted thus providing a durable, quality finish for years of performance in the outdoor climates.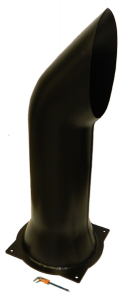 Watson Engineering, Inc. has assisted local and world renowned agricultural equipment manufacturers in creating new innovative solutions. Quality materials and parts are manufactured, making the process of cultivating, tilling, and harvesting more efficient and effective.
Experienced operators at Watson are available to assist with designing prototypes for metal fabricated projects.
Watson Engineering, Inc. has worked with Caterpillar for many years manufacturing various metal parts for their equipment. Furthermore, the metal stamped exhaust stack constructed at Watson is second to none.
Watson staff are capable of fabricating a job of any size, from individual metal components to fully-functioning production assemblies. While the focus is to provide the highest level of quality Watson also ensures value to each and every part and its design.
---
Agricultural Equipment Metal Parts –

Made with Industrial-strength, Precision Quality Start to Finish!
Other agricultural metal parts supplied to the market include: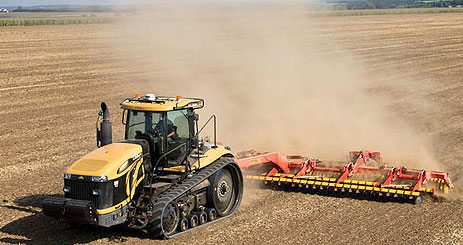 Handrails/ Grabrails
Light Housings
Tread Plates and Steps
Cab Components and Panels
Fender Supports
Guard Assemblies
Hood Support Structure
Seat Pedestals
Frame Assemblies
Stamped Exhaust Stacks
Exhaust Components & Venturi's
Engine Components
Watson provides broad experience in automotive and other industries. Which by having nearly 40yrs experience gives Watson a competitive advantage of having a full range of knowledge as well as capabilities. The extensive collection of metal fabricating equipment thus allows a product to go from prototype to production, all under one roof.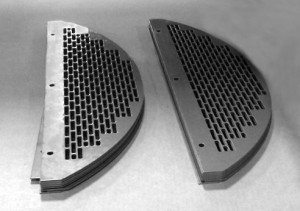 Additionally, Manufacturing abilities are enhanced to include steps, vents, and other agricultural parts increase using the turret punch. Because metal punching enables the inclusion of perforated metal components to aid in parts, it opens a new list of capabilities. Furthermore, metal punched pieces keep agricultural equipment performing, debris out of the machinery and protects the people operating them. Also, perforated metal parts for radiator guards, steps, exhaust system guards, metal screens, metal components inside the motors and more.
While Watson forms each element to precise specifications, employees typically send it right to the customer, ready to just bolt on.
Please contact our sales estimators for more information.