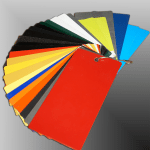 Powder coating services for metal parts surfaces make products more durable. So, the finish on parts are more resistant to chipping, corrosion, and scratching. Also, powder coating assists in reducing fading and wearing, over other finishes. As a result powder coated part colors stay bright and vibrant longer. In addition, finishes high and low gloss, metallic, clear and numerous texture finishes are available.
Watson Engineering, Inc. has an automated five-stage iron phosphate parts washer and ITW Gema powder coat system in each of its' locations.
Watson's allow the ability to specialize in custom color selections and high-temperature powder applications.
Powder Coating Services offered in the Detroit, Metro area. Also across the Midwest, Upstate South Carolina, and North Carolina.
---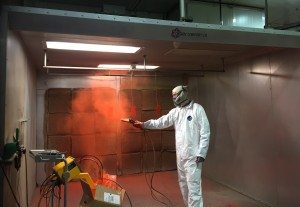 Watson Engineering, Inc. not only features an automated facility. In addition, there is an in-house manual paint spray booth for powder coating application.
The manual spray booth utilized for large powder coated parts and single or low volume production. Also used for a different color run without the cost of changing colors by shutting down the current production line.
The manual paint spray booth temperature controlled with heating and cooling specialist. Furthermore, ventilation also used to achieve the perfect coating.
---
Five-Stage Powder Coating Operations
---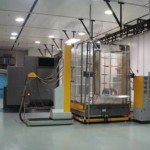 Watson Engineering, Inc. has two 5-stage powder coat paint systems. The systems include environmental room, vacuum cleaning system, burn-off oven, x-458 4″ I-beam conveyor system. Also, PLC base central electrical control panel, powder application room system, and air make-up system. In addition to Elco meter, ph Meter, Elco cross cut test and ITW Gema automatic paint guns.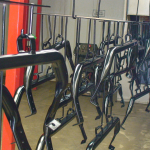 This high-performance powder coat system at Watson Engineering has passed independent lab tests. Also it exceeds Ford, General Motors, Caterpillar and other OEM's strict specifications.
---
Watson Engineering Inc.'s equipment manufacturer is a pioneer in Powder Coating Technology and Color Change Solutions. Watson offers it's customers the confidence and expertise that comes with using equipment from the industry's global leader. Also, by using only the highest quality powders, and colors. Which mean colors are available in virtually unlimited selections.
Gema Powder Coat equipment – durable, flexible and engineered to last. The system provides increased performance, greater efficiency, and a better return on investment. Gema sets the industry standard for powder coating technology.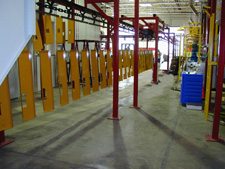 HIGH VOLUME PRODUCTION
Watson Engineering, Inc. offers two entire Powder Coating systems. The first, is your Michigan powder coating source. Serving Detroit, Flint, Saginaw, Grand Rapids, Ann Arbor, and throughout all of southeast Michigan. In addition, Watson's powder coat system located in Upstate South Carolina. Serving Piedmont, Greenville, Anderson and throughout the Carolinas.
---

---
In the photo below is the powder coated parts display at the Taylor, Michigan location. Consequently, it is difficult to show most of the coating work. Because, the Watson team respects confidentiality of customers. As a result, prototype parts can not be displayed in public. So, this is just an example of a variety of parts and colors painted through the years.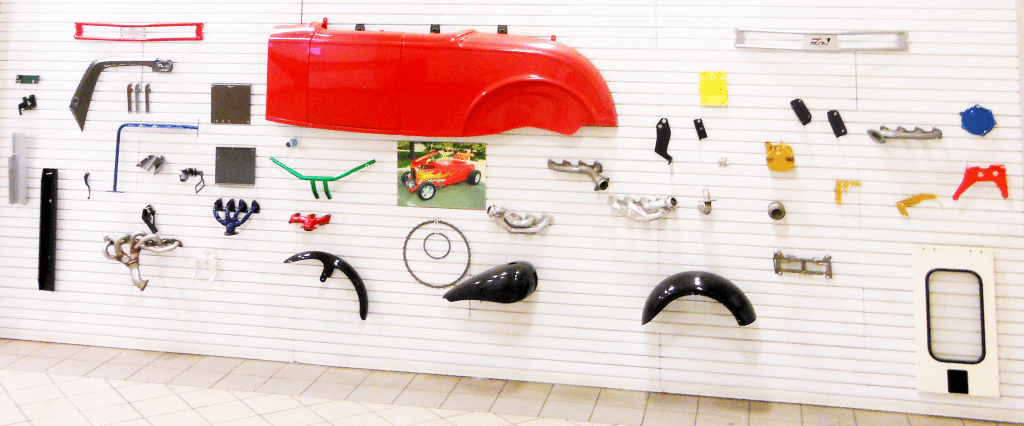 Please contact our sales estimators for more information.