Watson Engineering, Inc. has received numerous awards and certifications. These include many of the metal fabrication service areas. Such as Stamping, Welding, Tube bending, Powder Coating and Metal Forming.
With nearly 40 years of experience, Watson is committed to providing the highest quality standards available in extensive metal forming. Quality stamping, welding, machining, tube bending, prototype/production and vehicle components are all part of the mission. In the context of this commitment, all of Watson's facilities are ISO 9001:2015 certified.
TAYLOR – Manufacturer of stamped, fabricated and machined components and provider of service for industrial vehicles and Powdercoating.
SOUTH CAROLINA – Manufacture and Warehousing of Stamped, Fabricated, and Machined Components. Also provider of Powder Coat Services
---
The Quality Team at Watson Engineering's Taylor facility is pleased to announce that it has received the following Certifications.
7 Steps of Welding Excellence (7SWE)
SQEP
ISO-14001:2015
IATF-16949:2016
ISO-9001:2015
ITAR
These certifications continue to enhance and improve the Company's overall quality system. This is another example of quality, one department is not resting on its past laurels but rather focusing their energies on reaching the next level and remaining a "Best In Class" supplier.
---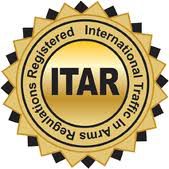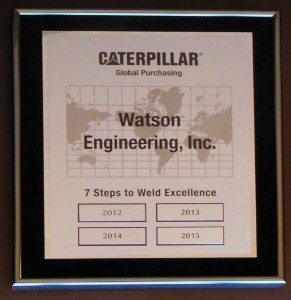 Watson Engineering, Inc. registered with the United States Department of Defense. As an International Traffic in Arms Regulations (ITAR) registered and approved U.S. military parts supplier.
Caterpillar has recognized Watson Engineering in Michigan and South Carolina. Awarded for the Seven Steps of Welding Excellence (7SWE).
---
ISO Registration & Certifications
ISO  certifications guidelines provide a comprehensive model for best practices in a quality management system. Our goal in implementing this system is to achieve the highest levels of customer satisfaction. This through consistent quality products and services which exceed customer expectations.
Organizations and companies often want to get certified to ISO 's management system standards although certification is not a requirement. The best reason for wanting to implement these standards is to improve the efficiency and effectiveness of company operations.