Watson Engineering, Inc. is a premier supplier of metal parts to the Construction Equipment Industry. Watson manufactures a broad range of fabricated metal components made from a sheet, plate, and tube forms. Watson can take a job from start to finish, prototype to production all under one roof. Construction Equipment metal parts can be produced with or without a powder coating finish.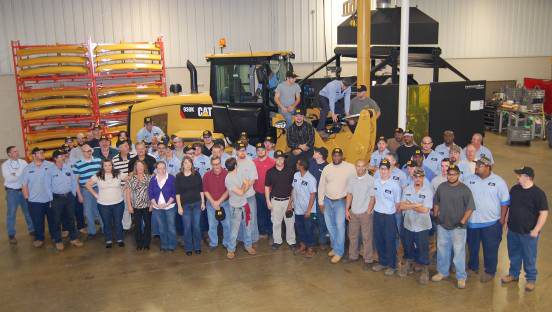 Typical c
onstruction equipment metal parts

include:
Mounting Brackets
Muffler Shield Clamps
Fuel Tank Straps
Metal Rain caps
Bumper End Caps
Core Plugs
Metal Mounting Brackets
Under Frame Stampings
Standoffs
Metal Toggle Guards
Hand Rails
Exhaust Stack

 

Heat Shields
Industrial Catalytic Converter
Metal Enclosures
Cooling Tower Parts
Metal Guards, panels, and grills
Fuel tanks, oil tanks, and reservoirs
Heater tanks and frames
---
Construction Equipment Metal Parts Experts
After 35+ years, Watson Engineering's mission remains, "Customers come to Watson Engineering with problems they need help solving – and, through the efficient utilization of engineering and production resources, we contribute to making those challenges go away." Effective use of advanced machining technology, across all metal fabrication operations, including heavy construction equipment metal parts.
Because of the use of state of the art equipment, automation technologies, and lean manufacturing practices aids in achieving the Companies mission. As a result, the prototype and production solutions are second to none.
Watson Engineering, Inc. has a full spectrum of CO2 laser cutting and turret punch machines capable of cutting and punching prototype and production parts. Watson utilizes only state-of-the-art bending, laser cutting, machining, and punching. Also, the highest quality welding technology for all industries, including construction.
In addition, high powered lasers and punching offers rapid turn-around time for Watson customers. Also, complemented by services of the press brake, stamping/forming, machining, powder coating and welding departments.
Construction Equipment Metal Parts Machining Capabilities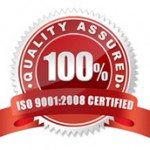 – Watson's laser cutting capabilities offer a low-cost alternative to stamping
– Provides a faster and more accurate trim to 3-dimensional components
– Efficient / lower cost system to compliment stamped and formed products
TRUMPF TruPunch 5000 combined with SheetMaster automation for unmanned loading/unloading of raw material and finished parts. Also, the turret punch offers all of the optimized part quality and machining flexibility that puts TRUMPF on the leading edge of punch technology. Furthermore, automation enhances capabilities to provide OEM's cost-effective sheet metal solutions for medium- and large-scale production runs.
Short Lead Time, Fast Turnaround – Advanced automation allows Watson to run lights out and to punch 24/7. Therefore, Watson's Volume production components and sets quickly fabricated for customers with minimal lead times. Also, closed by on-time deliveries that are critical to lean manufacturing. Finally, Watson is proud of the high ratings its' customers award in consistently and reliably meeting delivery dates.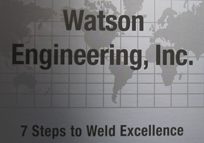 Caterpillar recognized Watson Engineering Inc. Seven Steps of Welding Excellence (7SWE) program by presenting Watson with their 7SWE Award. Also, 2013-2015, Watson Engineering, Inc Taylor and South Carolina received this honorable award (Seven Steps of Welding Excellence) for consecutive years. While the powder coating department Watson received an unprecedented LEVEL 5 rating from Caterpillar's Audit Team – displays an example of actually "Exceeding Expectations."
Please contact our sales estimators for more information.