Feature Area – Metal Fixtures and Tooling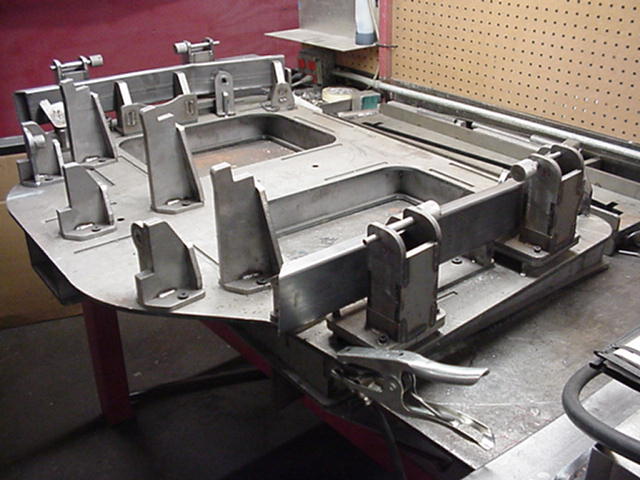 Precision Fixtures and Tooling – Tools, Dies, and More!

Fixtures and Tooling projects are custom-made for assembled parts. Complete fabrication solutions finished on time and built with Watson's strict commitment to quality.  Tooling and fixture builds include, but not limited to, dies, jigs and fixtures. Prototype and production tooling are developed in-house to reduce lengthy lead times.
---
Metal Fixtures and Tooling

Watson offers state of the art manufacturing facilities complete with CNC and robotic technology. Welding fixtures allow experienced welders to hold pieces of metal in place for multiple types of fabrication. Engineers, welders, and machinists have the vision to design and fabricate tooling and fixtures of all shapes and sizes. Consequently, Watson cannot show or promote most of the great designs due to most are for prototype or proprietary to customers.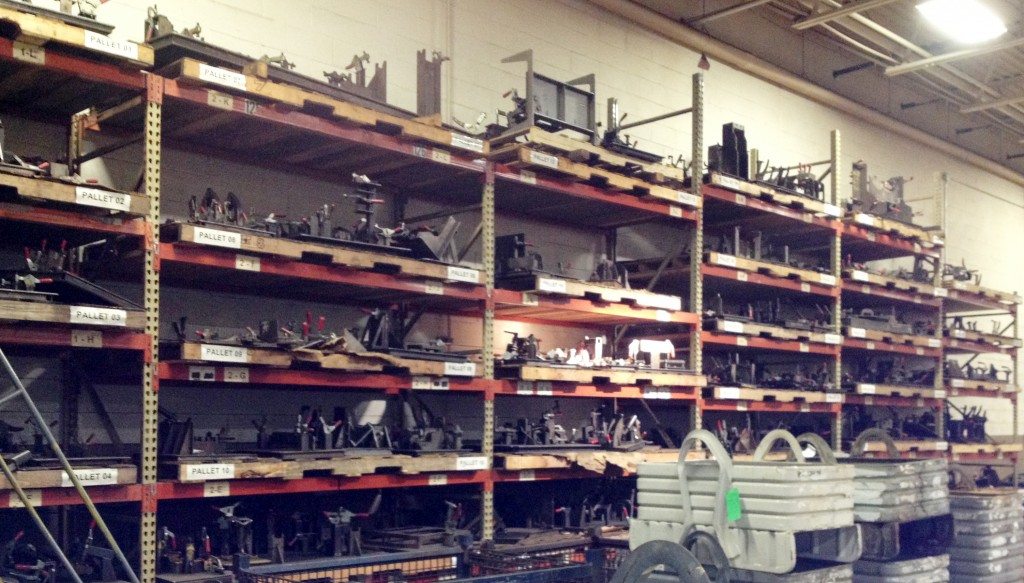 At Watson Engineering, every step of the metal fabrication process can be kept in-house. Our quality departments carefully monitor fixture and tooling projects. The integrity of finished piece on all jobs is preserved.
Full-service design and build of fixtures and tooling requirements include projects of various sizes and shapes.
Cutting, burning, welding, machining, and painting of all fabrications completed under one roof, to meet your timeline.
Initial design through production, staff will work closely with customers, ensuring precise specifications are met.
---
Custom Fixtures and Tooling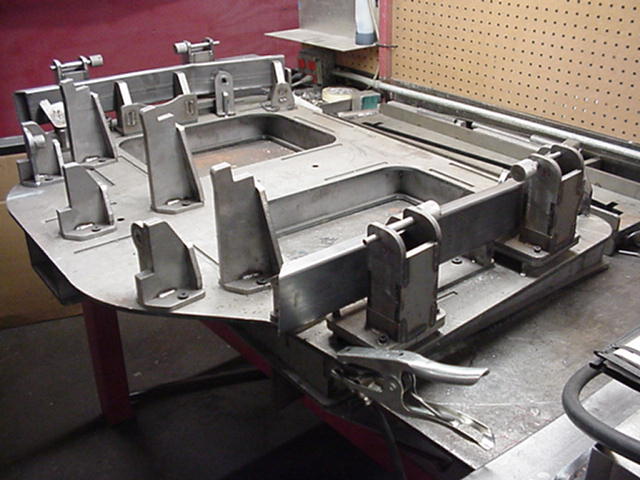 Watson's in-house tooling capabilities allow its' customers to take full advantage of low-cost tooling and short lead times on a variety of tooling options. Also, Watson designs and builds special tooling and fixtures for a broad range of applications. These applications include fixtures for automated machining centers, interfacing with robotic welding stations, special carrying nests, and others.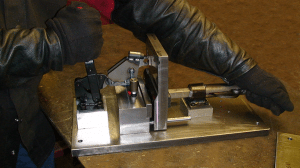 Watson assists customers to develop the tooling required for proper fixturing of your product then evaluate the product and process to present a recommended solution. So, let Watson Engineering, Inc. estimators review your application requirements.
If you have a need for special tooling and fixture, please contact our estimators.  Furthermore, Watson greatly appreciates the opportunity to meet with you and discuss your application.
---
Metal Fixtures and Tooling – Dies, Fixtures, Jigs, Tooling, and More!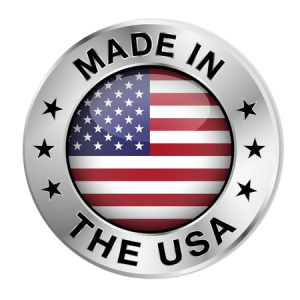 Watson's machining center programming yields a considerable decrease in tooling time. While the complexity of the surface showcases the ability to produce superior quality tools, tooling processes are similar to conventional mold making methods.
Especially relevant is that Watson Engineering, Inc. techs are experts in precision and intricate jig, fixture, tool and die design and Manufacturing. With over 35 yrs of tool and die making experience from seasoned and highly skilled journeymen have helped build a solid reputation for Watson Engineering, Inc. as one of the most respected tool shops in the USA.
Skilled toolmakers can meet any print specification. Because of cutting edge automated CNC machining centers, innovative tool designers can produce the highest quality jigs, fixtures, tools, and dies.
As a result, accurate and durable tools provide manufacturing based customers with the capability to produce precision parts for a wide variety of industries. Watson Engineering, Inc. serves industries including but not limited to aerospace, agricultural, automotive, military, motorcycle, commercial, and the transportation industry.
In conclusion, Watson Engineering, Inc., specializes in jig grinding and boring to insure the most precise tools, dies, and fixtures. Also, expert die makers can quickly produce extremely durable tools that provide accurate, repeatable, and high-quality components.