Feature Machine – Metal
Turret Punch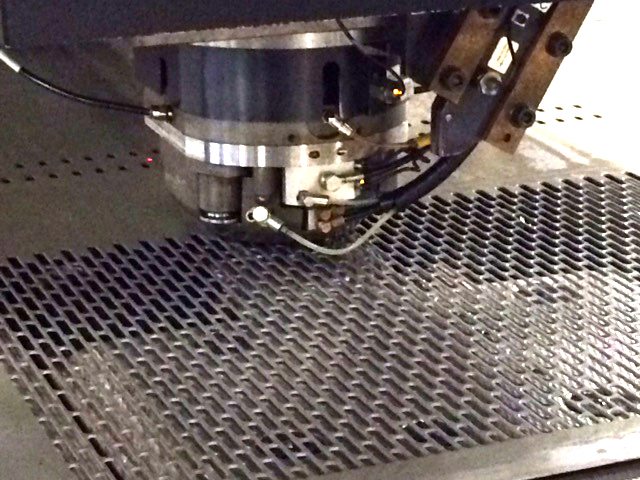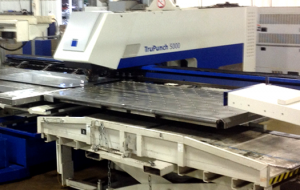 Watson Engineering, Inc. offers precise and highly automated turret punching services. While most of the parts manufactured with this technology don't need to get touched by human hands, technicians initiate programming. Therefore, the turret punch allows for maximizing the speed, enhancing safety, and precision. The Turret Punch has an integrated material loading system, part separation system that is 100% automated.
While lean initiatives increase the shop's capacity, it also increases demand for the Sales Team to help fill any increased capacity with new work. Because of the support the sales team receives from the production team, it enables the ability for competitive quotes on creative processes. As well as the capacity to offer consistent quality, fast turnaround times and delivery of finished products!
The turret punch allowed Watson Engineering, Inc. to increase its product line. The product line can now include perforated assemblies and high volume sheet metal fabrications. Furthermore, Watson's turret punching service include punching, as well as, tapping, and wheel forming. Electronically scheduled and prioritized punch operations are programmed by operators. Because the programming capability also helps reduce the number of processing areas a manufactured item would typically go through, Watson can handle higher production.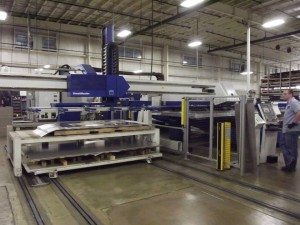 Turret presses and lasers punch, cut, and separate parts from metal sheets automatically. The machine is highly accurate, and fast at punching. Allowing Watson to produce small or large quantities efficiently usually without any tooling costs.
Trumpf TruPunch 5000 doubled Watson's CNC punching capacity and expanded fabrication capabilities. The CNC sheet metal punch has capabilities of simple forming, beading, deburring, and tapping. The ability to run lights out increases capacity and allows Watson to meet customers growing needs. Watson provides high-speed sheet metal punching for clients worldwide. No matter how demanding the turnaround time requirements may be, Watson Engineering, Inc. has the experience to deliver high-quality products, on time, every time.
---
Turret Punch
Watson Engineering, Inc.'s Turret Punch produces precision metal punched parts routinely at a price that saves customers significant money. Watson's work quality and prices are guaranteed to exceed expectations!
---