Metal Fabrication Equipment
Watson Engineering Inc. is a full-service sheet and tubular metal fabrication company. Providing prototype and production parts utilizing state-of-the-art metal fabrication equipment and experience. Watson's core competencies are in manufacturing custom metal fab. Solutions for a variety of industries. Watson specializes in CNC machined components, robotic welding, bent tubular products (tube bending), as well as sheet and plate metal bracketry. CNC press brake, powder coating, laser cutting, turret punching, metal stamping, and assemblies.
---
---
Watson Engineering, Inc. – Metal Fabrication
Throughout the 35+ years, Watson Engineering has opened numerous manufacturing plants to accommodate its state-of-the-art metal fabrication equipment. Also with cells for services including; assembly, bending, CNC machining, laser cutting, punching, welding and more. Watson facilities are located in Michigan's Metropolitan Detroit Area and Upstate South Carolina. As a result, Company growth and additional locations have been a direct result of customer-driven needs being satisfied consistently. This is including the assurance of quality, value, and technical expertise.  Watson has been recognized and awarded for their powder coating and robotic welding services by Caterpillar for their seven steps of welding excellence program (7SWE) as well as LEVEL 5 Powder coating rating from Caterpillar's Audit Team – a great example of "Exceeding Expectations."
Watson has cultivated a reputation in the USA as a responsive and reliable organization. Due to providing timely, quality results with particular attention given toward competitive value pricing.
Through efficient utilization of advanced machining technology – across all metal fabrication operations.  Watson's mission remains "to make problems go away" creating solutions for its' customers.
Most importantly, Watson Engineering is well known in the industry for metal parts prototype and production solutions with quality manufacturing that is second to none. The expert team utilizes state of the art metal fabrication equipment, automation technologies. Also, lean manufacturing practices to achieve tightly controlled, one-off prototypes to volume production.
Metal Fabrication Equipment
Watson Engineering, Inc. has a full spectrum of CO2 laser cutting machines capable of cutting prototype and production parts. Therefore, any shape can be cut from the thinnest of sheet stock up to plate steel and aluminum for a multitude of applications with stock measuring 3/4″ (20mm) thick. Most often laser cut parts require no tooling charges to the customer. High powered lasers offer rapid turnaround time. Watson services complemented by press brake, stamping/forming, and welding departments. Finally, Watson's laser cutting offer a low-cost alternative to stamping and also enhances the metal fabrication equipment line.
TRUMPF TruPunch 5000 combined with SheetMaster automation for unmanned loading/unloading of raw material and finished parts. The turret punch offers all of the optimized part quality and machining flexibility. That puts TRUMPF on the leading edge of punch technology. As a result, automation enhances the capability to provide OEMs cost-effective sheet metal solutions.
Short Lead Time, Fast Turnaround – Advanced automation allows Watson Engineering to run lights out 24/7. Volume production components quickly fabricated with minimal lead times. Also, closed by on-time deliveries that are critical to lean manufacturing. Therefore, Watson is proud of the high ratings its' customers award in consistently and reliably meeting delivery dates. The highly advanced automation allowed by combining Watson's Laser components with automation software provides the lowest part costs with the highest throughput. While strategic analysis reduces unnecessary steps in the workflow process. This improves material utilization and lowers cost by eliminating direct labor from production.
Metal Fabrication Equipment Process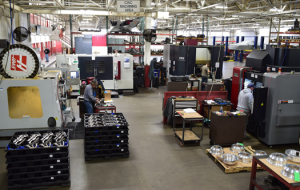 Automation To Simplify Metal Fabrication Equipment Process
Remove non-value-added processes
Less material handling, better accuracy, and reliability
Rapidly respond to real-time production changes
Automation To Win In Competitive Metal Fab. Markets
Win work from less efficient competition
Expand into new markets
Adjust quickly and easily to changing market conditions
---
For more than three decades, Watson Engineering has grown from a one-person metal fabrication shop to a multi-million dollar company. Also, Watson is ISO certified, ITAR registered, and a tier one industry supplier. Due to Chuck Watson firmly believes: "Our future success will come from the ability to create innovative solutions to the problems our customers ask our help to solve."
So, Contact our sales estimators for more information.