Feature – Metal Stamping and Forming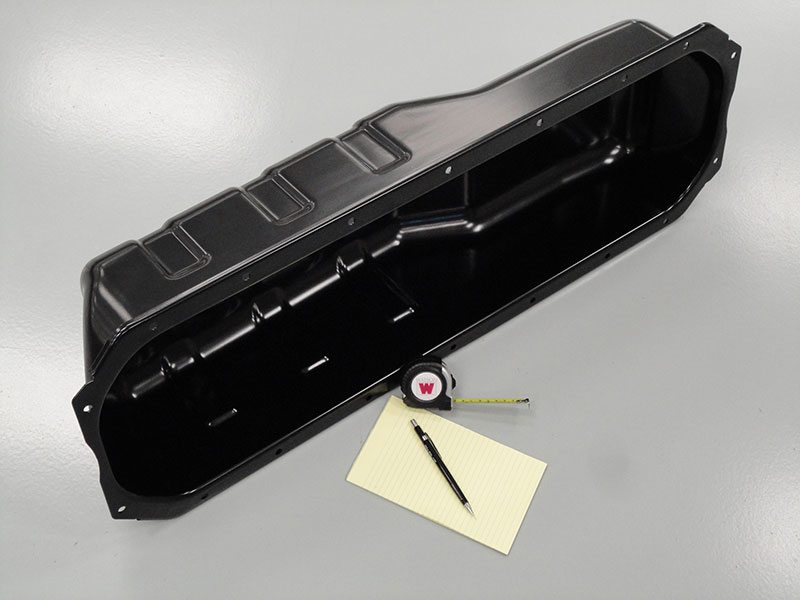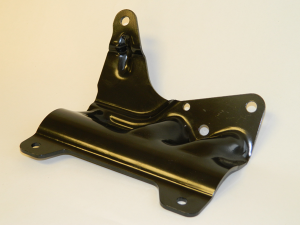 Watson Engineering, Inc. offers innovative metal stamping and forming solutions throughout the entire product development process. Expert new product testing ensures prototypes "Exceed Expectations." Additionally, product design through production processes, Watson specializes in the manufacturing of precision parts.
Also, Watson specializes in metal stamping and forming, through the processes of completion by metal finishing and assembly. Since experienced Engineers partner with project teams throughout the prototype process it ensures standards of cost effectiveness, functionality and manufacture-ability are all exceeded. 
Consequently, Watson Engineering, Inc. has the engineering expertise, equipment and system in place to make customers' custom parts design concept a successful reality. As a result, reinforce your competitive advantage and increase profits with metal stamped parts from Watson Engineering, Inc. Therefore contact us to learn why we are the strategic partner of choice for continuously "Exceeding Expectations" in metal stamping and forming at an outstanding value.
---
Metal Stamping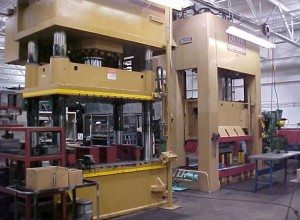 Most important, with extensive experience in a wide range of custom metal fabrication solutions, experts are on-hand to handle all the details. Since metal stamping and forming requires the expertise of experienced engineers and tool and die makers. Due to Watson Engineering's skilled workers who can execute even the most complex metal stamping operations with precise precision and accuracy. Skilled operators take great pride and care when stamping and will fabricate custom tools and dies that can handle everything from prototypes to low-volume production tooling runs. Finally, Customers come to us with a problem they need a solution with, and Watson gives them a solution.
Heavy duty metal stamping presses can handle 20 to 600 tons. Combine all of Watson's presses with our highly skilled craftsmen to yield quality metal stamping and forming. While the outcome is a project produced on time and within your budget.
In-house Tool Design Fabrication & Production

Metal Stamping technology has many benefits in the manufacturing industry, especially the automotive industry, where lead time to market, cost, and lean manufacturing are critical.
As a result, for outstanding metal stamping or forming services that exceed expectations, fill out a request for quote online today.
Also, Watson Engineering, Inc. offers a complete range of progressive metal stamping, forming, finishing and value-added assembly services. In addition, capabilities include, simple blanking tools to complex progressive stamping dies. Watson's expert engineers actively utilize principles of LEAN MFG. and total quality management.With benchmarks for overall effectiveness, cost, and reliability of our metal products and services, staff is readily available to assist in generating cost savings. This is completed through design or material modifications, product development, as well as in-house tool design, fabrication, and production.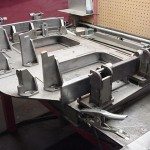 Skilled Engineers can repair, maintain and run existing dies or design and build new ones.
When you invest in a new die manufactured by Watson Engineering, you will never be billed for die maintenance again. Due to the fact, Watson maintains your die for the life of the project at no additional cost to you.
---
Prototype and Production of Metal Stamping & Forming 
In-house Tool Design and Fabrication
Existing Die Repair and Maintenance
Precision Metal Stamping
Heat-resistant Metal Alloys and Exotic Metals
Progressive Die Stamping
Short Run Stamping
Value-Added Assembly Services

Cleaning & Painting
Heat Treat & Plating
De-burring & Tumbling
Deep Draw Stamping/Extrusions
Short Run Production
Blanking
Progressive and Transfer Dies
Various materials: mild steel, high-strength steels,
aluminum, stainless, Inconel, Domex, and Dual Phase.
20 – 600 tons
---
Metal Stamping & Forming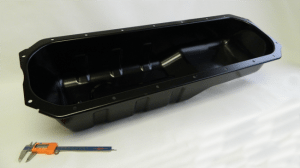 Watson Engineering, Inc.'s stamping presses and tooling are maintained and operated by staff with years of experience. The average length of employment is approximately 20 years. Watson's Quality Management System is an ISO certified program supported by an experienced team of professionals. In addition to State-of-the-art measurement equipment, quality instruments are maintained and calibrated at regular intervals.
Some of the metal stamping products produced by Watson Engineering, Inc. is used as brackets, inserts, mounts, retainers, plates, exhaust stacks, industrial oil pans and more. Also, most of the steel stampings produced from low carbon steel, galvanized steel, medium carbon steel, stainless steel, aluminum, and brass. Also, the parts can be heat treated, tumbled and plated or even powder coated after production.
---
Metal Stamping Capabilities
Prototype, short-run or low production/service volume
Metal forming and stamping prototyping
Experimental structures and tooling
In-house tool and fixture construction capability
Hot stamping
Rework sheet metal parts and stamping assemblies
Custom metal fabrication
OEM direct / Tier Supplier project management
Brackets, Stamping, and Forming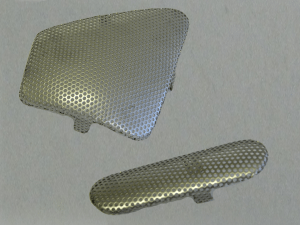 CMM part inspection and reverse engineering
Part tagging, ASN delivery Detroit area OEMs
Metal stamping layout
Pre-launch support reworks services
Complete web-based shipping and barcoding
ISO certified useful resources for on-time delivery
Confidential project mgmt. & record keeping
Specialists in prototype stampings & assemblies
---