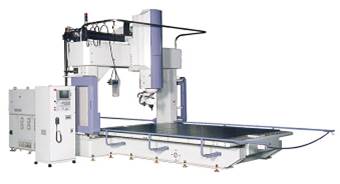 Laser Cutting Service 5-axis!
Laser Cutting with the Mitsubishi Laser 3020D at Watson Engineering provides additional high-performance multi-axis lasers for maximum productivity.  The team strives to deliver the cleanest cuts with the highest level of reliability, precision, and overall performance.
New 5-axis CO2 laser machine! First of all, heads are optimized for cutting thick metal materials. As well as, multiple cutting nozzle combinations set on the laser cutting machine.Secondly, provides a faster and more accurate trim to 3-dimensional components! Finally, efficient / lower cost system to compliment stamped and formed product!
Laser cutting has lots of advantages over mechanical cutting. The labor involved in laser cutting is less intensive, which makes it more cost effective than manual cutting. The precision of the cut is much better because the laser does not wear during cutting and there's less potential for the material being cut to warp or become contaminated. Lasers may also cut through more kinds of materials than mechanical cutters and also have controlling software to be sure accuracy.
Output power alone does not define cutting performance or the edge quality of a cut. It takes superior "cutting power" to achieve high-performance results. Optimized cutting power by creating the perfect blend of output power with the Mitsubishi 5-axis laser cutting beam quality, beam stability and power control.  The results are visible through superior edge quality, lower thermal effects, precision cutting ability, and greater overall processing power.
Committed to Laser Cutting safety
Mitsubishi lasers are designed with safety as the utmost consideration. Employees are happy to work with the laser cutting machines because it offers a variety of unique safety features.