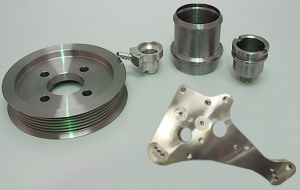 Watson Engineering, Inc. is a precision metal parts machining and manufacturing company. Unique and customized manufacturing processes are in place to produce individual parts for various customers and industries. Also, metal parts manufacturing can include a variety of processes, including fabrication, machining, and preparation.
In contrast, the production includes methods of fabrication such as welding, laser cutting, bending, punching, soldering and metal stamping. Whereas machining includes the turning, drilling, routing, and milling. Furthermore, preparation includes using a variety of chemicals to clean and surface the metal. While, finishing includes methods such as plating, polishing, coloring and powder coating the metal.
Metal Parts Machining
Watson Engineering, Inc. takes pride in responding rapidly to requests for quotes. Also, turns most projects around within days. Regardless if it is one part or a short-run manufacturing project.  Watson has three-axis VMCs' with 7500, 13,000, and 20,000 RPM spindles.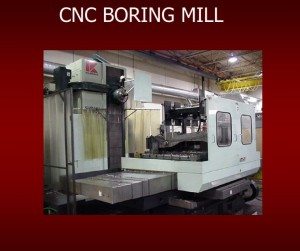 CNC Milling has many advantages over other metal machining and manufacturing processes that make it a favorable solution. For starters, CNC boring mills create the ability for short lead times.
Also, milling is cost effective because, the production capability is flexible, accurate and consistent solutions concerning production.
CNC mills have the ability to handle complicated shapes in a wide variety of metal materials with consistent quality.
Besides, the capacity to produce smooth finishes and high detail it makes the manufacturing process more appealing for a variety of metal parts machining demands.