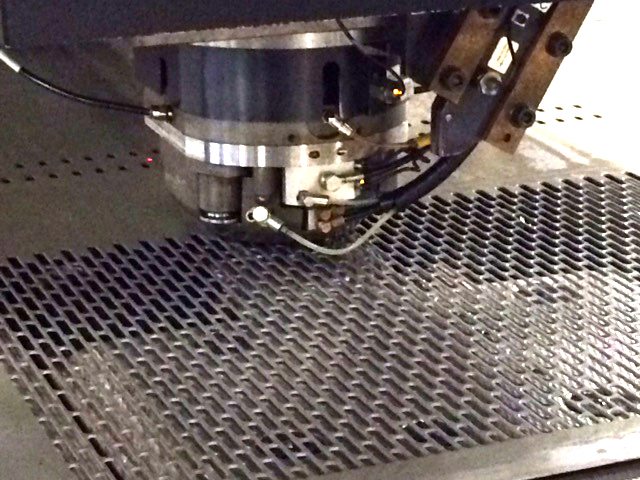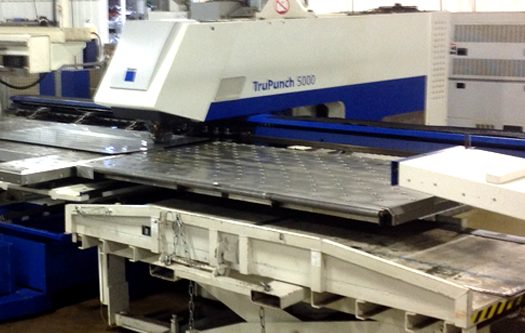 Turret Metal punching equipment is set up as an individual cell. Material is loaded through an automated system unique to that individual CNC punch. Then processed (punched) and unloaded back onto a pallet. It is then transferred via forklift to the next operation. The automation utilized in this cell make "lights out operation" possible which in turn helps reduce cost and maximize use of capacity.
Turret presses and lasers are used to punch, cut, and separate the parts from the sheets. These machines are highly accurate, fast, and can be reprogrammed whenever a part may be revised. This allows Watson to produce small or large quantities efficiently usually without any tooling costs.
Watson Engineering's Trumpf TruPunch 5000 doubled it's CNC Metal punching capacity and expanded fabrication capabilities.
---
Watson Engineering, Inc. has state-of-the-art sheet metal punching technologies in order to provide customers with reduced manufacturing costs through versatility, a reduction in sheet metal material, consumption and a large decrease in total manufacturing time.
Very high part precision by coherent machine design and stable C-frame.  Watson's punch offers punching, forming, tapping, and wheel forming capacity in an integrated machine tool delivering optimum quality & extra speed in production.