Piedmont, South Carolina 2016 Car Event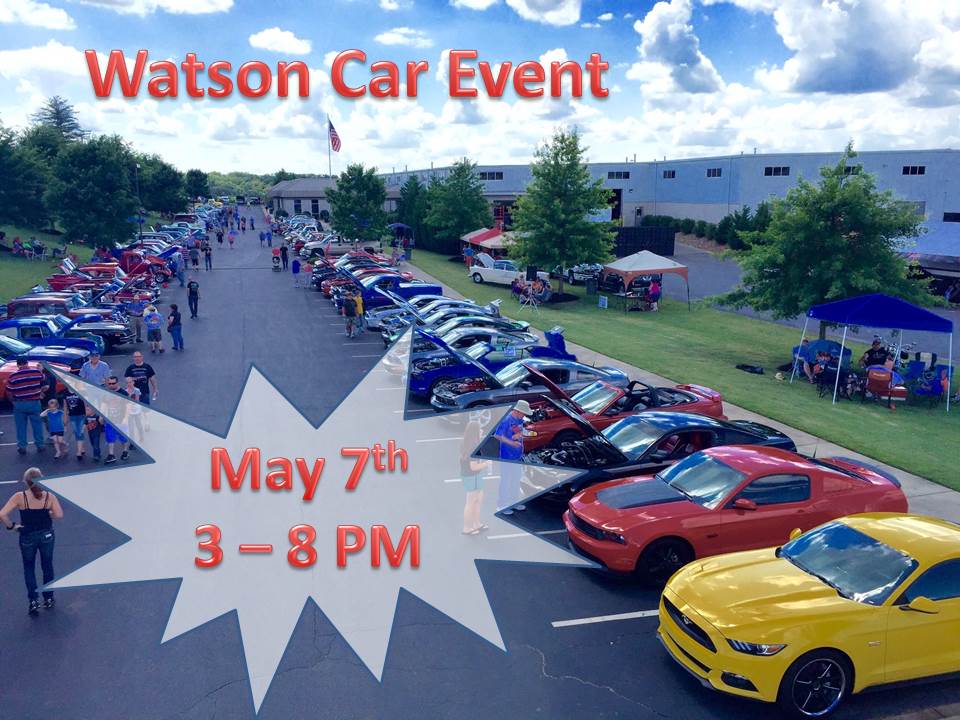 Watson Engineering, 5th Annual Car Event ~ South Carolina 2016 Car Event
What a Great Turnout for the South Carolina 2016 car event. Most noteworthy is that there were over 300+ cars and over 900+ people. Consequently, it was the largest South Carolina 2016 car event to date.
This year for the South Carolina 2016 car event it was blessed with fantastic weather and a fabulous overall turnout with participation on all levels.
As a result, tremendous thanks to the entire Watson team who worked tirelessly to ensure a successful, safe, and fun event for all.
We appreciate everyone's assistance who participated, car owners, visitors. Additionally to everyone who posted photos. Thanks for your help to make this such a successful event.
Would you like to show off your ride next year? The show is open to all makes and models, from street rods to late-model muscle cars and specialty vehicles! Interested participants for the Watson South Carolina Car Event can call 864-846-8040 for more information. ~ 2017 date will be published as confirmed.
---