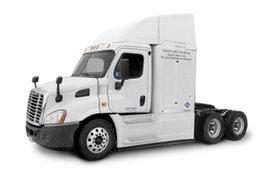 CNG Fabricated Metal Parts – Frames & Assembly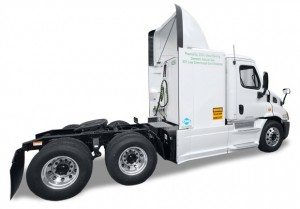 Watson Engineering, Inc. South Carolina received an exciting opportunity to begin working with an innovative company, Mainstay Fuel Technologies. Mainstay provides a wide range of eco-friendly compressed natural gas (CNG) fueling solutions for the trucking industry. Watson is thrilled to be working with Mainstay Fuel Technologies and (Swift Transportation) fleet vehicles providing an assortment of fabricated metal parts. Mainstay focuses on natural gas fueling systems, an alternative for the transportation markets throughout the United States.
Mainstay Fuel Technologies designs, engineers and produces the critical components for connecting fuel delivery systems between engines and the storage units. Watson Engineering is fabricating the cylinder tank units to store fuel, the mounts, brackets, racks and aluminum enclosures for fleet vehicles. The locations of the CNG tank units are behind and / or beneath the driver's cab of the semi-trucks. The appearance of the fuel storage areas are hidden from outside of the fleet vehicles. The design allows the driver side stairs of the cab to cover CNG units below. The rear racks simply appear to be a sleeper unit in the back of cab (BOC). Watson has worked diligently with Mainstay Fuel Technologies to provide a custom fabricated project to look like an original diesel fleet vehicle, but these are anything but ordinary.
Below are pictures of Mainstay's back of cab (BOC) CNG fuel system. These units will hold the CNG fuel that is needed to supply the engine for operation. The project is shown in assembly stage through being installed on the truck.
Fabricated Metal Parts
Frames & Assembly – Transportation Solutions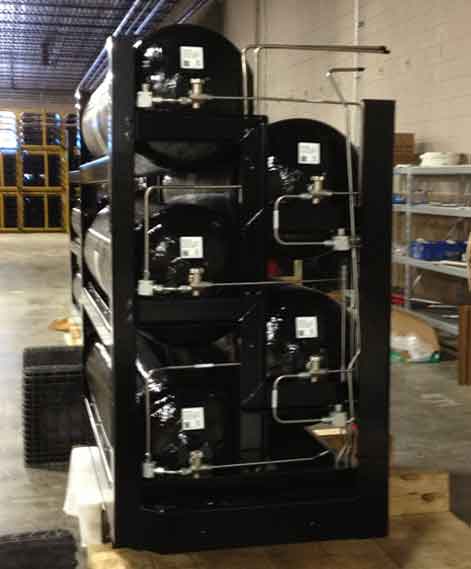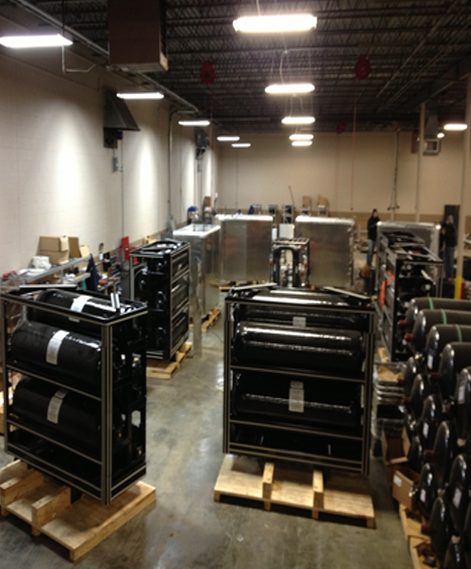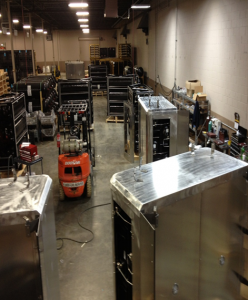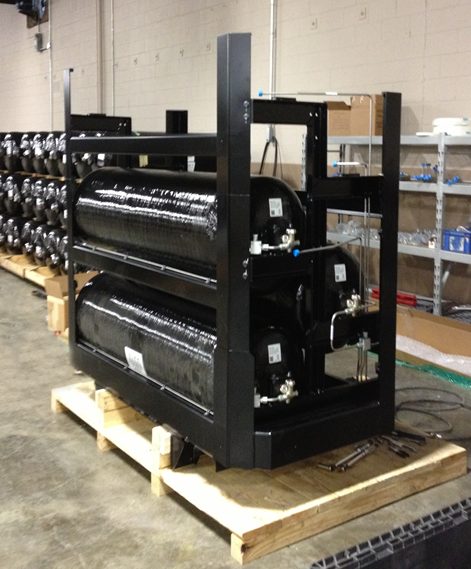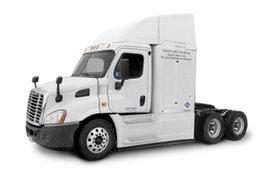 Watson is proud to work with Industry leaders in green initiatives with the most technologically advanced fleet available. Photos display the initial order, to custom fabricate 52 aluminum frames to house the CNG tanks for Mainstay Fuel Technologies' customer, Swift Trucking Company.Watson Engineering manufacturers custom metal fabricated frame units to hold the CNG fuel tanks that will work with mainstay's engine supply for swift trucks.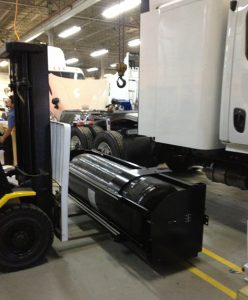 Mainstay Fuel Technologies Side Saddle CNG fuel system.

The Side tank units can be used on their own or combined with the back of cab system to allow for further distances between fills. The tank units are shown during assembly through the process of being installed and then final assembly on a Swift truck.The transportation industry appears to want to make the switch to natural gas as a reduction in exhaust emissions as well as reducing fuel consumption.  Switching to natural gas can lead to near zero emissions and significant fuel cost savings. As the cost of diesel fuel continues to be on the rise, the price of natural gas seems to stay generally stable.