Watson Eng South Carolina Expands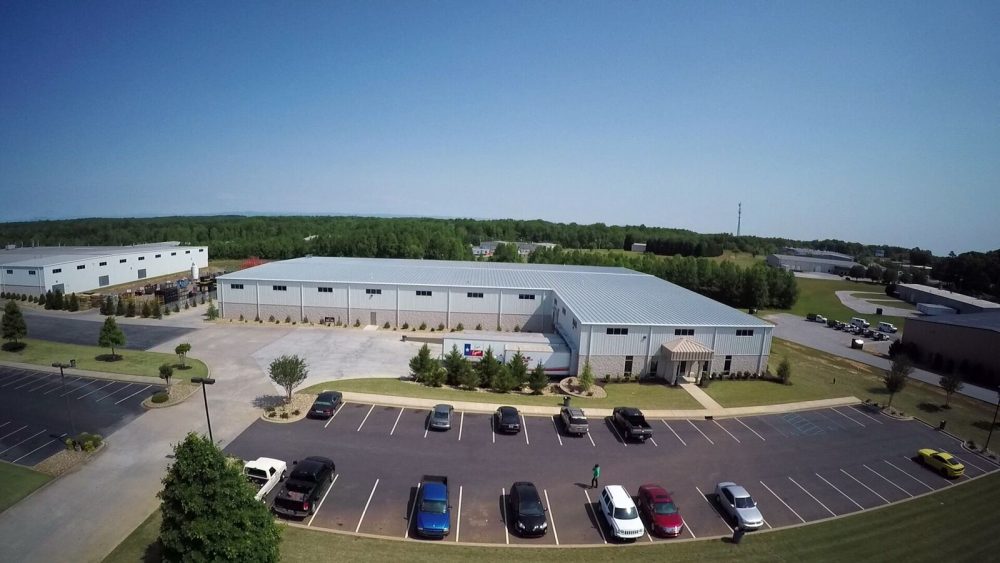 Watson Engineering, Inc. Piedmont, South Carolina expands metal fabrication operations with a newly constructed building. The new building is 50,000 sq ft of additional Manufacturing area. The new building was built adjacent to the existing Shiloh Church Rd. Plant location. The new area will house additional assembly, distribution, warehouse, and machining space.
Watson Eng South Carolina Expands – Photos from May 2016
After the expansion, (and move from the Hurricane Creek location) Watson Engineering, Inc. South Carolina now includes 141,000 sq ft Manufacturing space at the current 1350 Shiloh Church Rd. location. Combining with the Michigan facilities, the total for all Watson Engineering, Inc., facilities is 371,000 sq ft and approximately 350 employees.
---
Watson Eng South Carolina Expands – Photos from July 2015
---
Watson Eng South Carolina Expands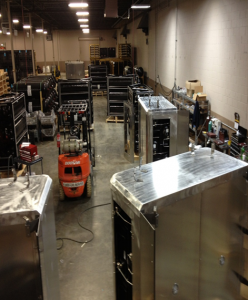 A little history – In June 2007, Piedmont South Carolina welcomed Watson Engineering, Inc. bringing 60 new manufacturing jobs and 73,000 sq ft. Industrial space. Watson initially wanted to be closer to its primary heavy equipment supplier's 5 Southeast plant locations.  The facility produces a variety of metal braces, clamps, plates and numerous other metal parts for industries including, agricultural, construction, military, automotive, diesel engines and electrical manufacturers.
Within five years, the success in the Southeast, sheet, and tubular metal fabrication, and increased demand for products and services created the need for expansion.  2011, Watson Engineering, Inc. generated another 85 jobs and expanded the SC facility from 73,000 to 91,000 sq ft
By the end of the year in 2012, Watson purchased another location less than a mile away, to expand the area and include a warehouse and distribution location. The move allowed freeing up additional manufacturing space for new operations, adding 66,000 sq ft on Hurricane Creek Road, Piedmont South Carolina.
In 2014, Watson Engineering and Mainstay Fuel Technologies formed a partnership to provide CNG systems for heavy-duty vehicle applications.  Watson, which maintains facilities in South Carolina and Michigan, focuses on the sheet and tubular metal fabrication for automotive transportation, military, and other industries.  Watson Engineering, Inc. provides certain components and fabrication services for Mainstay's proprietary CNG fuel storage and delivery systems. Among the extensive list of fabrication services that Watson provides Mainstay, are metal fabricated CNG storage tanks and rack enclosures.
Watson Eng South Carolina Expands – August 2015
Mainstay Fuel Technologies, Inc. announced that it had completed the consolidation of its operations into a 60,000 sq ft facility located in Piedmont, SC, along the I-85 corridor between Atlanta and Charlotte. Conveniently sited halfway between Atlanta and Charlotte, the plant is within 1-2 hours of the OE's primary heavy duty truck production facilities.  As part of the consolidation, Mainstay has also significantly expanded capacity with the build-out of a new assembly line to produce its back-of-cab and side-mounted CNG fuel systems.
Watson Engineering, Inc. announced the completion of a new 50,000 sq ft. Warehouse and distribution center. The new building is located adjacent to the current plant at 1350 Shiloh Church Rd, Piedmont, South Carolina.  Finishing touches on landscaping and move-in are currently underway.
---
Watson Engineering Inc.'s assemblers manufacture, perform welding, binding with adhesives, riveting, threaded fasteners. Watson accurately and efficiently assembles metal products in a full range of size and complexity. Expert assemblers handle products to maximize efficiency.
Watson  Engineering Inc. prides itself in responding rapidly to requests for quotes. We can turn most projects around within days, regardless if it is one part or a short-run manufacturing project. Watson offers cost-effective metal machining services to meet your exact design specifications.
Watson Engineering, Inc. is a full-service sheet and tubular metal fabrication company, providing prototype and production parts. Watson's core competencies are in manufacturing custom metal fab. Solutions for a variety of industries. Watson specializes in CNC machined components, robotic welding, bent tubular products (tube bending), as well as sheet and plate metal bracketry. CNC press brake, powder coating, laser cutting, turret punching, stamping, and assemblies are also specialties.
[Read More… ]
---